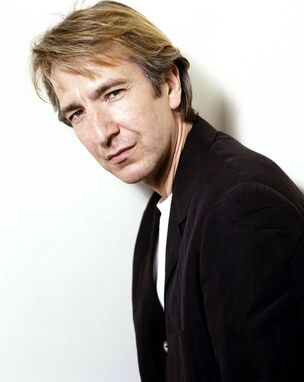 Alan Sidney Patrick Rickman
, born on February 21, 1946, is an English actor and theatre director.
Film Preformances
Edit
Portrayed Judge Turpin in Sweeney Todd-The Demon Barber of Fleet Street (2007)
Portrayed Severus Snape in the Harry Potter Films
Voiced The Caterpillar in Tim Burton's, Alice in Wonderland
Portrayed Sheriff of Nottingham in Robin Hood: Prince of Theves (1991) 
Ad blocker interference detected!
Wikia is a free-to-use site that makes money from advertising. We have a modified experience for viewers using ad blockers

Wikia is not accessible if you've made further modifications. Remove the custom ad blocker rule(s) and the page will load as expected.